NEW WAYS OF WORKING FOR POST-COVID-19 CONSTRUCTION SITES
4 min read
Strict health and safety protocols are expected to be at the forefront of every site post COVID-19. The construction industry, in particular, has taken big health and safety strides in order to adhere to social distancing measures that are in place.
The pandemic has forced more connection between the site and office, as shared data and connectivity is becoming the norm as project and construction managers to site agents and managers need up-to-date information no matter the construction environment.
Having Site Diary technology at your fingertips has enabled our clients to continue working during the pandemic, and most importantly to do this in a way that has allowed them to make quick decisions and keep everyone connected safely.
The emphasis will remain on the ability to connect people wherever they are – on one platform – so they can be productive and safe.
Find Out How Site Diary Can Support You During Covid-19
---
SITE DIARY FIRMWARE UPDATE
Following customer feedback, Site Diary has released a new update (version 1.7.0) to improve your experience while using the app on a daily basis.
The updated version includes the following New Improvements:
Location Input Format: Many of our customers expressed the need to have the location field as a selectable list instead of a free text section. This so your field teams can just choose a location from the predefined list. This will cause more uniform data among all teammates while making easier to filter and find old entries.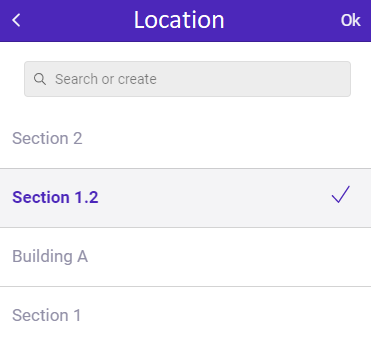 Weather Settings: Previous the weather units were automatically set based on your device browser language. Now we have made it so your site supervisors/admins can select the weather units for their sites. You can access the new weather settings from inside the site settings section below the site location.

Synchronise Data: With a new synchronisation process, all your data will always synchronise and even more quickly. If you work offline, once you are back online and you open the app, all the entries that you created while offline will be synchronised. Also, if you have rights of a supervisors, you will also receive all entries that other users created when you were offline.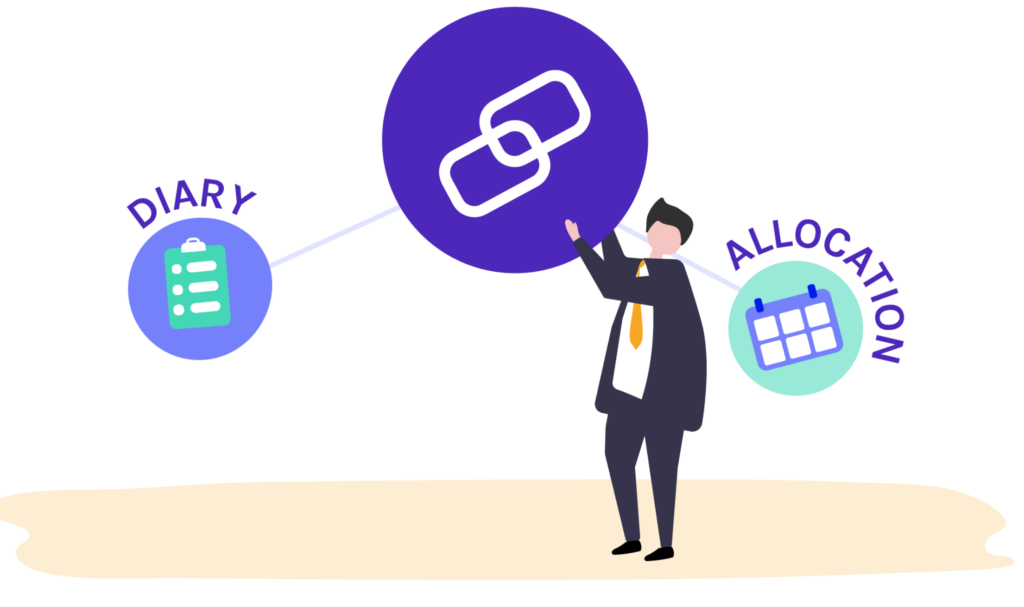 Separation of Items into Resources and Information: Since we have added the new location library, we have decided that we need to split the "resources" section as we cannot classify a location as a resource. We have created a new section called Information that contains Location, Tag and Contractor libraries. The resources section will now only contain Manpower, Equipment and Material.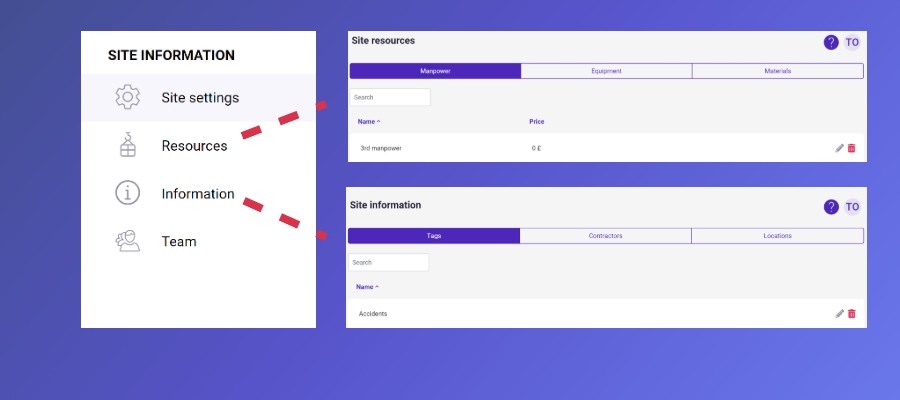 Navigation on Organisation Settings: We have now made it easier for administrators to navigate throw the organisation section. So easily switch between editing your company details, adding global resources, add global information, and add company users and managing subscription. Also, from the same screen, you will be able to click to enter a site by clicking the site list.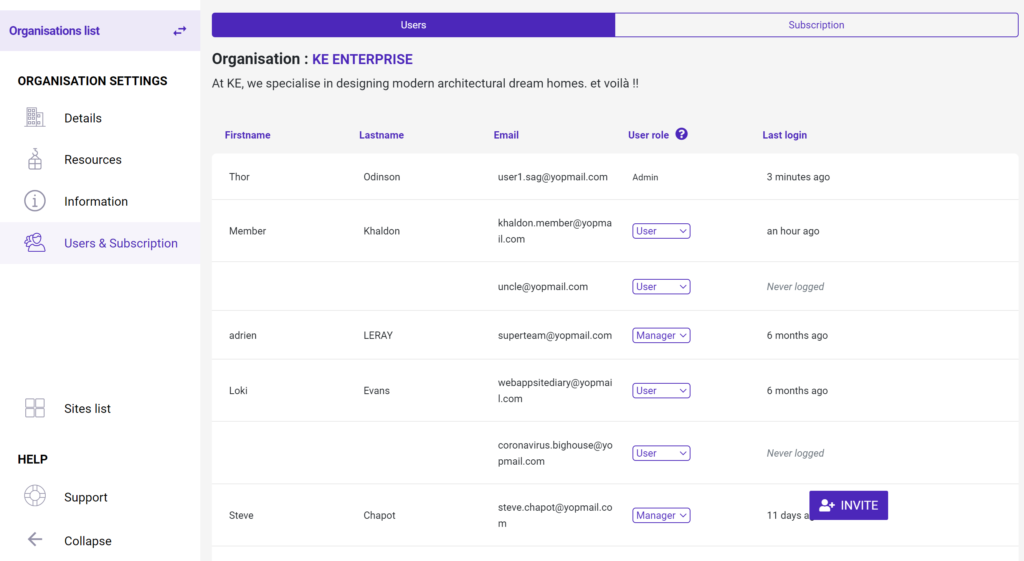 In the updated version, Site Diary has also included Design Improvements + Bug Fixes.
---
New Products from the Script & Go Family
With the knowledge and expertise of additional products in the Script & Go family, we can now offer a wider range of digital solutions and project management software for the construction field.
E-Signature (Site eSign):
Sealing of the contract file to ensure that there are no disputes
Advanced signature with ID card recognition and SMS code
Signature of documents specific to each company
Avoid retyping of documents for a single trade
Prevents companies from resigning documents that do not concern them
Call for Tender (Site Tender):
Creation of the call for tender in a few clicks (integration of essential information and trades / contacts per trade)
Simple and efficient RFP management
Access to a directory of +10,000 contacts to increase the number of respondents
Supplier reminders in three clicks
Easier selection of suppliers based on budget and other criteria
With future plans to bring you:-
Checklist (Site Check)
Task Management (Site Task)
Management & Follow-Up Defects (Site Snag)
Collaboration with Development of Plans (Site Change)
Meeting Minutes (Site Minutes)
Handover Management (Site Handover)
Efficient Site Management (Site Dashboard)
---
CONSTRUCTION INDUSRTY UPDATE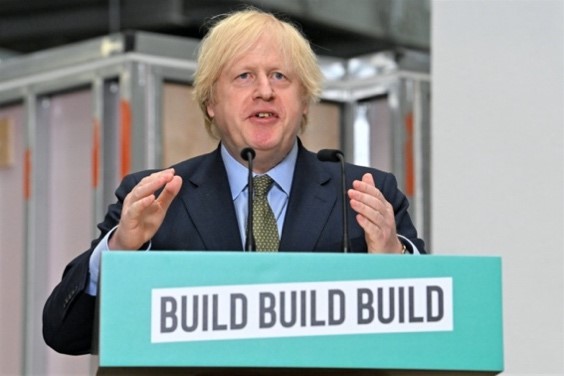 In June, Boris Johnson announced plans to accelerate an estimated £5bn on infrastructure projects, including £1.5bn on hospitals, £100m for new roads and over £1bn on a school building project in what he has dubbed 'Project Speed'. The prime minister also announced a new infrastructure taskforce, led by Chancellor Rishi Sunak, which will oversee the fast tracking of major projects in the country.
Extended working hours permitted on residential construction sites will be allowed to continue until 1 April 2021, to help boost the housing market post-Covid.
New guidelines for the 'fast-track route', first announced in May, will allow developers to apply to local planning authorities to extend the hours they can work on sites up until 9pm, Monday to Saturday.
The digital transformation in construction is far from over, as the technology uptake driven by the Covid-19 pandemic looks set to continue, with digital tools increasingly embedded into business practices.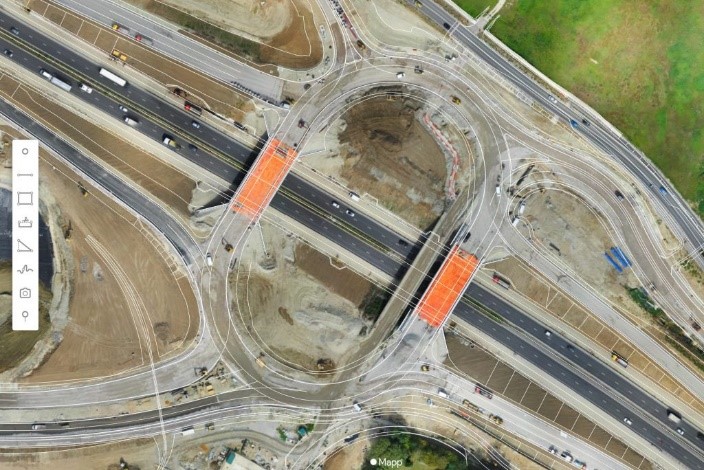 ONS figures show that the volume of construction work undertaken on-site between March and May this year have dropped by 2.6% compared to the previous three months. As a result, the year on year rise in output was reduced to 3% overall.
As reported in New Civil Engineer (NCE), digital transformation "prevented the output being smaller", as new tools introduced during lockdown include work management software, communication applications, consultation tools, and data capture technology.
With sites reopening, the IHS Markit/CIPS construction purchasing managers' index (PMI) read 55.3 in June compared to 28.9 in May. NCE attributed this "sharp increase" in construction output to the newly adopted techniques which allowed work to continue and facilitated new initiatives.
Fresh predictions from the Office of Budget Responsibility suggest the UK economy may not return to pre-COVID levels until the end of 2022.
The latest forecast assumes government investment will be hit by disruption in the construction sector this year – and will contract by 8% this year compared to the 2% growth forecast in its March report. The most likely scenario assumes departments will underspend their budgets in 2020-21 by £10bn more than predicted in the March forecast because of the lockdown's impact on construction projects and hiring and procurement plans. The full report can be read here.